Hi all,
I own a Dell EqualLogic Ps3110xs and I have have performance issue on my website at the moment.
Could anyone please provide me with layout advise?
The EqualLogic is set as raid 6 (accelerated) which provide 9TB of storage. Currently, I have only 1 volume is thick provisioning of 6TB. In xcp-NG, I have 17 VM VHD located on that volume and the current free space is 676GB

Could anyone please tell me the space I have left is enough to run everything smoothly or will i get issue?
This is the graph for the past year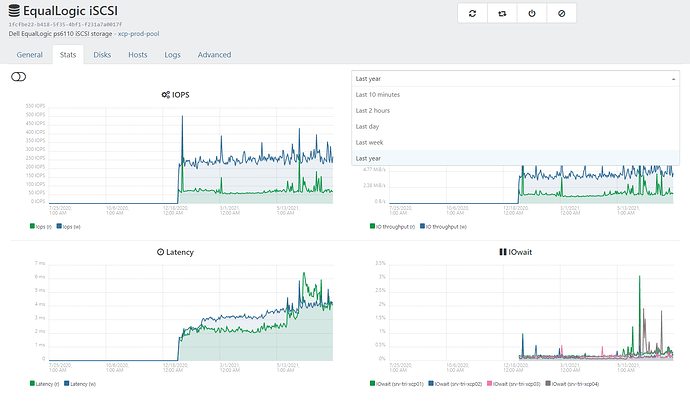 Will I get better performance to create multiple volume rather than having only 1 volume?
Will I bet better converting my volume to thin provisioning?
Thank you all in advance.