I am setting up a home-lab and want to publish Hudu on the internet via my pfsense.
Network Setup is simple
Internet - pfsense - hudu server
The pfsense is model: Netgate SG-1100
This is the NAT Rule: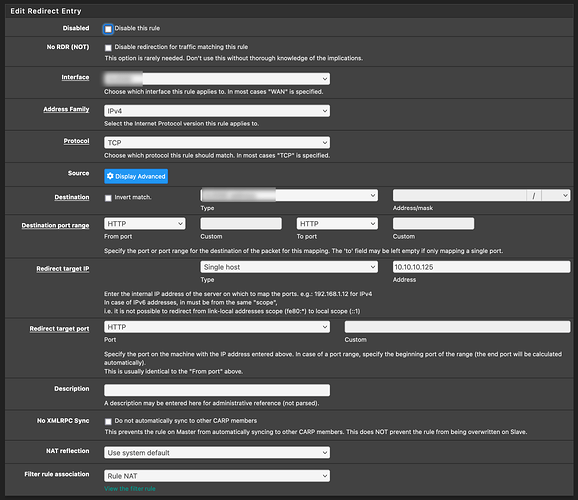 I am just testing with the default NGINX server to see if I can access the site remotely, but I am getting time outs. Nginx site works internally without any issues.
Network Address Translation is set to pure nat and I have enabled
Automatic creation of additional NAT redirect rules from within the internal networks.
Automatic create outbound NAT rules that direct traffic back out to the same subnet it originated from.
Whatever I do, I cannot seem to get this rule to work. The strangest thing is I have also created a NAT rule to allow SSH and this works flawless.
Any suggestions? where to check net before I set the pfsense to factory defaults