Hello, Members
Please allow me to introduce myself for the first time.
I have been watching How to Use The UniFi Dream Machine Pro With pfsense - YouTube this video trying to replicate for my home setup.
I want to use pfsense in front of UDM SE.
This is my connection diagram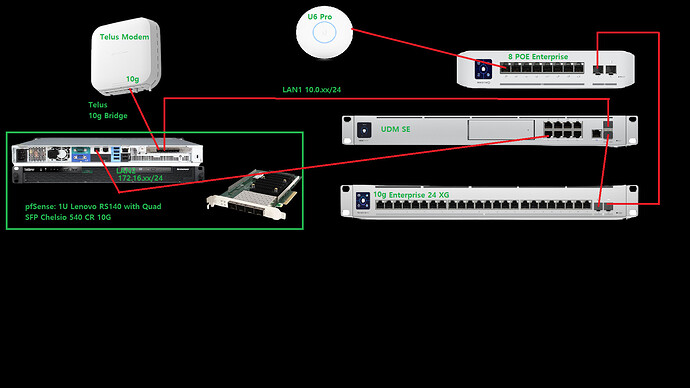 I got pFsense working and having internet.
I was not able to make pFSense to handout IP address to UDM SE even though it was in DHCP relay mode.
Questions
If I want pFsense in front of any unifi devices, am I better off with Cloud Key Gen 2?

Does pFsenes has better firewall throughput than UDM SE?

Would you be able to guide me? The whole point of this setup is me to learn about networking and help my networking career / concept.

What am I doing wrong?
Thank you.