Perhaps someone has already done this or knows the approach to achieve this. Proxmox is set up, running fine, now I want to create a Lab environment to play with pfsense which isn't on the same address range of my current vlans.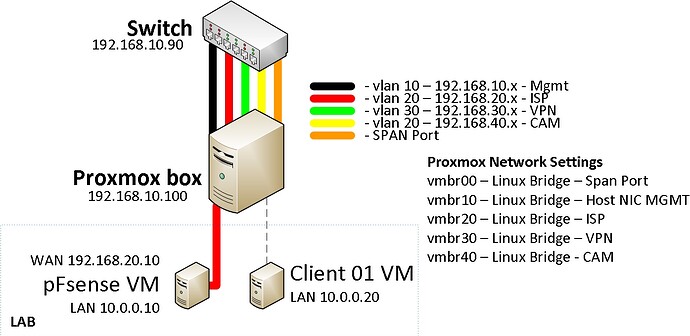 Basically I want to create the above two vms, however, I'm not sure how the proxmox networking should be done.
How should I setup the NICs on the pfsense VM ? Can I create the 10.0.0.x LAN ?
If I can create my pfsense VM then I ought to be able to create my Client 01 VM but now how do I access Client 01 VM (10.0.0.20) from my network from say 192.168.20.200 ?
Any pointers in the right direction would be greatly appreciated.