HI All,
Next step in securing my network. I have recently setup all my VLAN and FW rules everything is working. Today I started on working with my HomeKit setup. Everything is currently on my home network. VLAN10. I setup a separate VLAN40 for IoT. I wired in a smart Meross switch.
On my iPhone I connected to my IoT SSID, and attempted to add my Light switch. Homekit didn't complete the pairing process, but my switch obtained an IP address from VLAN40 (kinda a win??)
I am starting with a new light switch as to not disrupt my current homekit setup.
I have watched Toms video on Avahi and IoT devices, have it running, with publishing running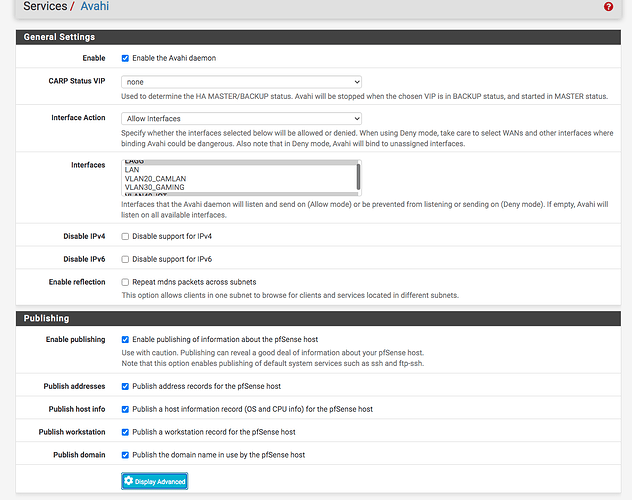 Goal is to have my aTV on my home lan LAGG, all my homekit devices on VLAN40.
Again this forum has been great and can't wait to learn more.
Ian