Hello All,
I have been making progress on my setup. I have the certs, have the frontend and backend setup. When I try to access my server by the FQDN, I get the 503 error. Looking at the cert information on the page I get "This certificate cannot e verified up to a trusted certification authority."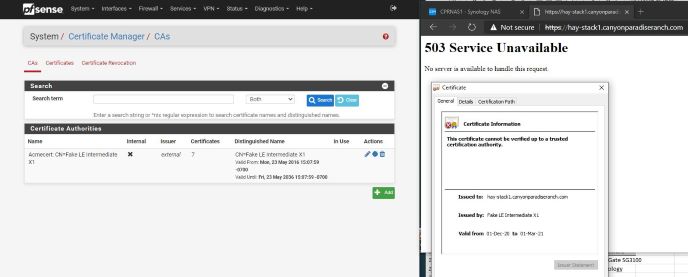 The issued by is and to entries match my certs.
Any help would be greatly welcomed.
Jay