So I have several Netgear GS110TPv2 switches on firmware 5.4.2.33. I can access the management GUI over a http connection, in the interface there is an option to enable HTTPS.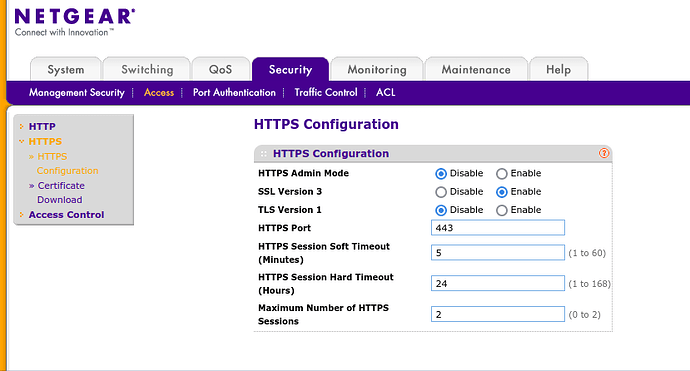 When I try to enable the HTTPS option it simply fails.
Was wondering if anyone has been successful in enabling https on this model of switch ? This has worked easily on my GS748Tv5 switch.
I have seen on the web some solution stating this needs to be set before the switch has been configured, tried that and it failed.