Hello everyone,
I have a problem I spent some time trying to figure out and honestly I don't get it.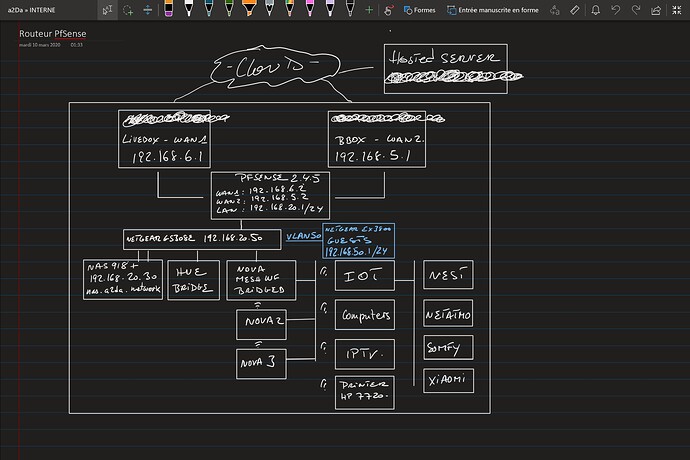 I am trying to access my NAS on my local network from outside with https://nas.mydomaine.com
Domain is setup with Cloudflare and I have everything set-up properly on that side.
Nas is configured with reverse proxy redirecting to port 443 on NAS
On pfsense side, NAT rules on both WANs are redirecting this traffic to the local NAS IP address.
I cannot connect to my nas using the https.
For some reason pfsense is blocking the public IP supplied by my ISP
The public IP is not declared on pfsense as the modems have the public IP and nat to the pfsense with a lan address (192.168.6.1 for modem to 192.168.6.2 for pfsense)
Could someone tell me why and how to fix it?
Sorry if not enough documented, new users cannot post more than one image.
Thank you for your help.