That video made me want a rack but i don't have any rack mountable hardware, maybe in the future.
@LTS_Tom, where do I buy one of those 3-keystone 1U patch panels like the one just to the bottom right of the Ubiquiti Network Video Recorder? I want one. Badly.

Thanks!
@LTS_Tom I apologize, but I've been to the Kit page many times and I do not see that I/O panel listed there. This is the object in your video that I am looking for to buy: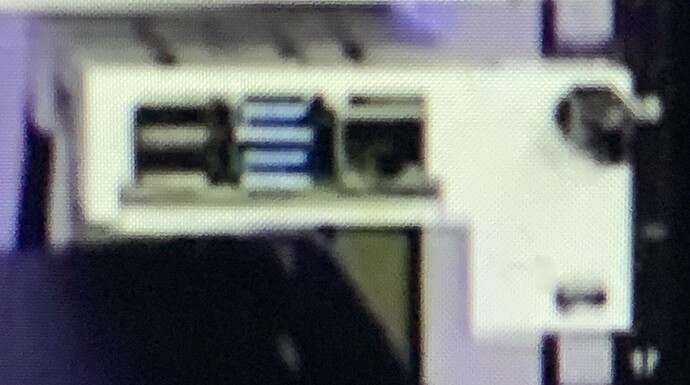 Big Thanks,
– Lucky
That was 3d printed and I don't have the file available anywhere at the moment.
If you ever find that file, I am lusting after having such am I/O port in my rack. The design is genius.

that looks like a raspberry pi you can easily find panels for them if that is what you are looking for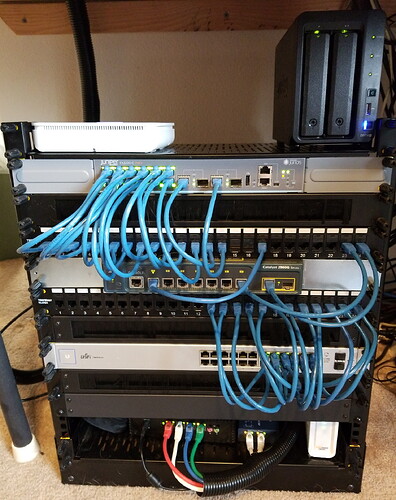 This is what I call "Network Rack 2.0." I switched from using my Juniper switch for learning purposes to using it as my "main" switch and upgraded from a StarTech 8U to a 12U rack in the process.
In addition to Rackstuds, @LTS_Tom inspired me to use RJ45 couplers and modular patch panels (I didn't want to re-terminate a bunch of cables). Having two patch panels makes for a much "tidier" setup. I even used a couple of blanks between the Juniper and Cisco ports. I may look into getting Ethernet cables shorter than 1 foot, but this works for now.