Hey all, I am trying to add a Cloud Key Gen 2 plus to my mostly Ubiquiti network. I say mostly because I am using a Sonicwall device instead of a Ubiquiti security gateway. Everything else (2 48 port Pro switches and a handful of APs are Uni and already setup). The cloud key will be replacing the Unifi Network application I have installed on a desktop PC currently controlling the network.
I installed the Cloud Key, it booted and I began to set it up using the UniFi Network app on my phone via bluetooth.
It seems like the setup finished but I can't see the Cloud Key listed in the app…Odd. So I looked at the IP on the Cloud Key display and hit that with the browser. At this point, I get a login screen with the name of my cloud key I choose during setup displayed. However, NO account will work. Not my Uni account, not root, not ubnt, etc.
So, I thought perhaps using my phone to set it up was a bad move. I reset the device to factory default and once it booted back up, went to the displayed IP using my laptop browser and tried to set it up there. I get the below page. Note the URL…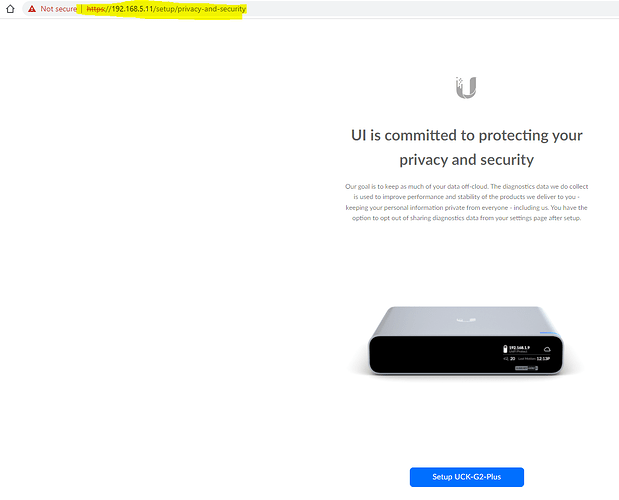 It seems I SHOULD get something like this instead but I never see this page: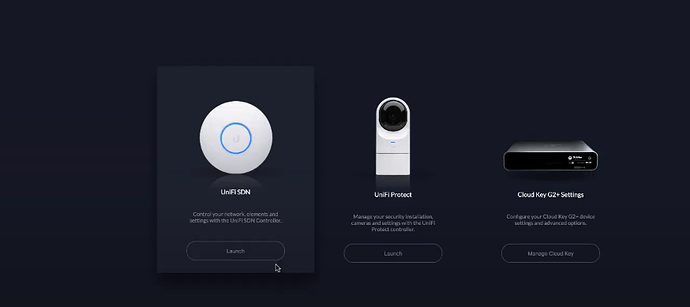 I continue through a couple of setup screens asking for the name of my device, if its personal or business use, etc.
I finally get to a login screen but again, no credentials work here either.


So I am at a loss…I can login without any issues to my current UniFi network controller and the account.ui.com without issue.
I should note, I have tried to use the account username and email for this login. Neither work.
I sent a note to Ubiquiti support and honestly, they haven't been able to provide a ton of help.
So aside from punting this thing in the trash

do you folks have any suggestions on what the issue could be?