So I became curious on this bufferbloat issue from another thread, identified that I too had it.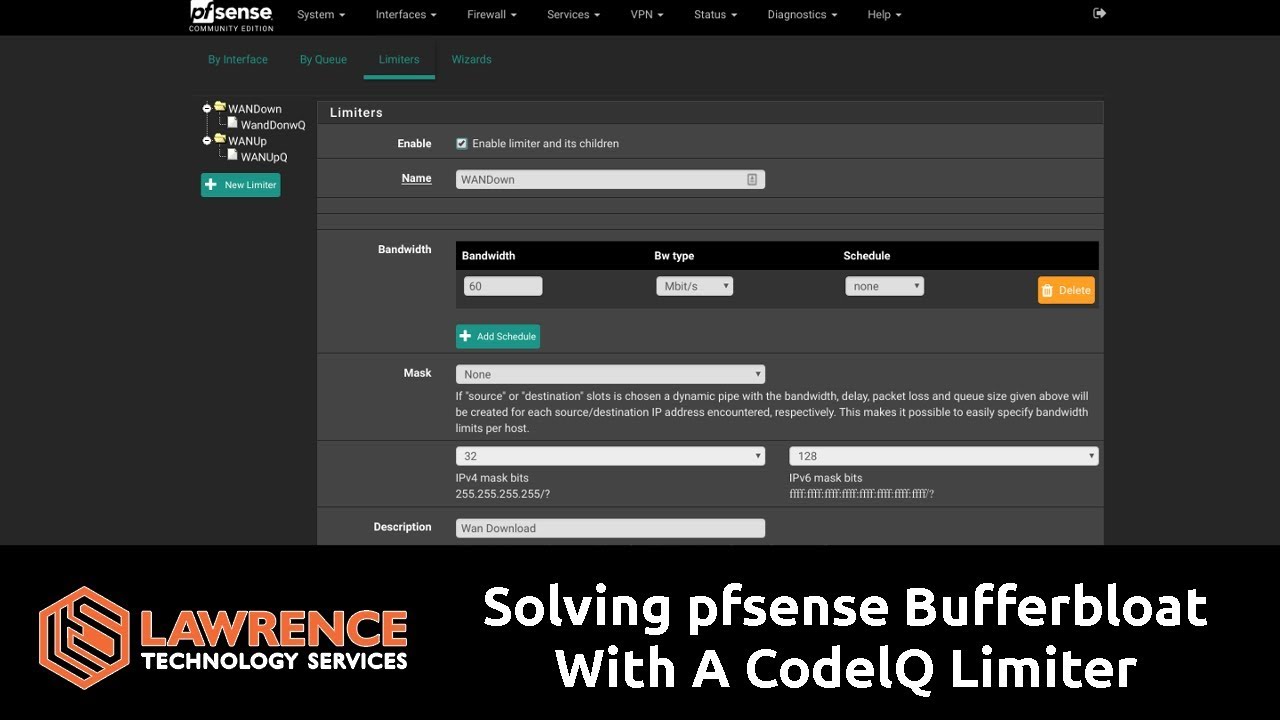 So the above video works great my latency is way down and websites are really snappy.
Now I have two vlans, vlan20-ISP and vlan30-VPN, all my ISP traffic goes through the WAN Gateway and is snappy. All my VPN traffic goes through the VPNWAN Gateway but I have no rule for this so no traffic passes.
So my question is how is bufferbloat addressed if you also run a VPN (or multiple gateways) ?
Initially I thought add a second nested queue in the limiter with a second floating rule for my VPN pointing to the second queue, that didn't work.
I tried a few other things which failed, any ideas or a solution ?