Hello guys, how are you doing? I seem to be having some issues with DNS whilst trying to block outside on one of my networks I don't seem to be able to get the rules to work on pfsense.
My setup is the following:
Windows Server with AD/DNS - forwarder set to PI-Hole VM.
Pi-hole VM running recursive DNS.
Here is a picture of the rules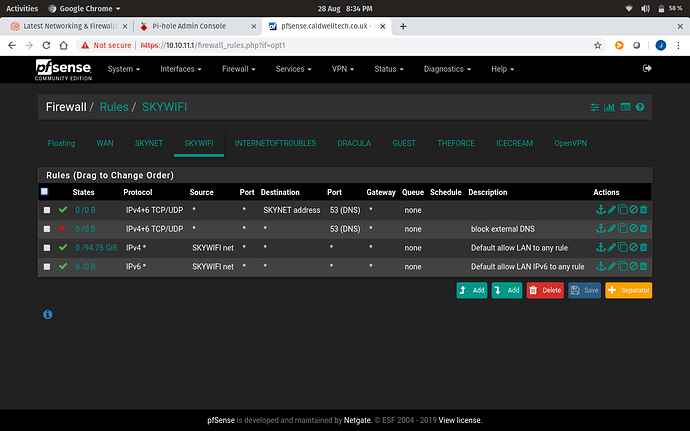 Thanks, Leprejohn