Hi all,
I just installed netbox in view to manage our infrastructure and IPAM. I found adding the switches and firewall and easy task but I am now struggling creating my Dell EqualLogic inside Netbox.
Could anyone please advice on how to create a storage array? So far, I created a device type and then added the 24x HDD as 'Inventory Items'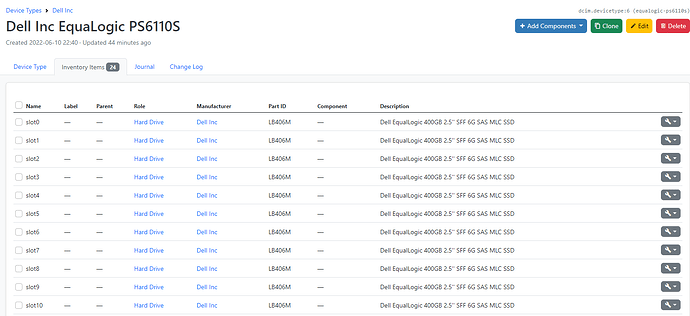 The part I am struggling with is dealing with 2 controller module. Each modulehas 1x 10g SFP+,1x RJ45 10GBase-T. 1x 100Mb management and 1Serial port.
How do I create the controller module?


When I try to create a 'Module' It ask me to select a 'Device' but the list is empty.
Thank you in advance