I'm planning to expand services in my homelab network - to add a TrueNAS deployment with a bunch of VMs on top of Proxmox/Ceph. VMs will include a MongoDB 3-node replica set, Graylog, Grafana, Home Assistant, whole nine yards

To survive an occasional firmware update for Unifi switches and a possible network hardware failure, I plan to add redundancy to the network prior to introducing services. For the simplicity let's assume that the budget isn't an issue at all.
Including two pictures below - the current state and the redundant state. At the moment I'm not sure how to configure PFsense for dual LAN NICs and TrueNAS for the same - appreciate any suggestions there.
For the simplicity, Unifi Protect install isn't shown - NVR is connected to the 24-port switch with 10 cameras scattered across all 3 existing switches (aggregated throughout is around 55MBps)
Current state: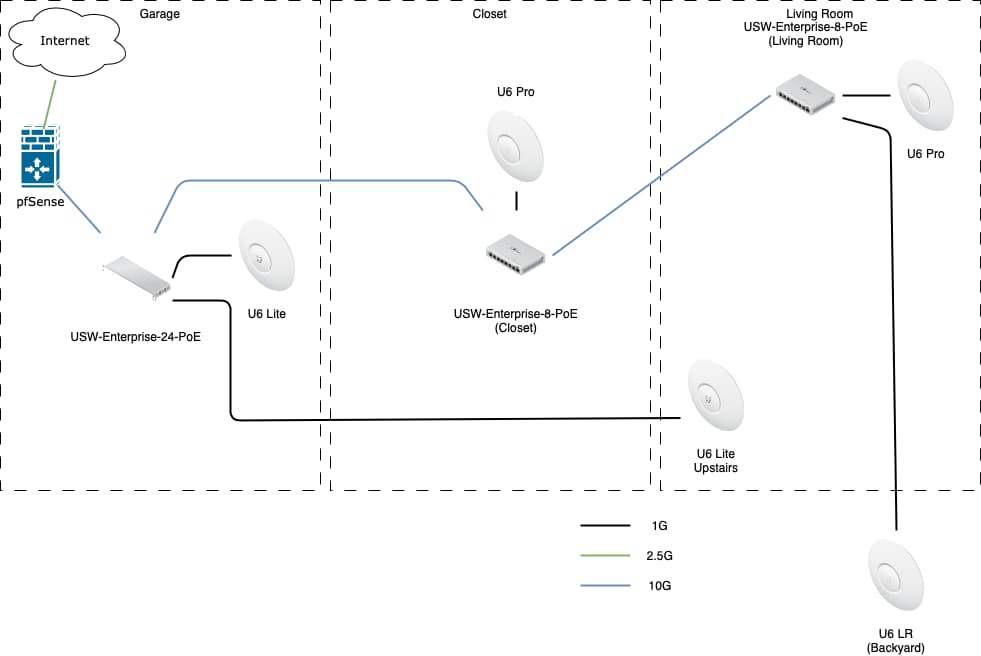 Redundant state + TrueNAS + Proxmox/Ceph cluster: