Hi,
I followed the steps laid out in
How To Setup ACME, Let's Encrypt, and HAProxy HTTPS offloading on pfsense
Surprisingly, I am able to access the pfsense console from ANY public IP address ( even from my mobile ) despite having the FW rules in place: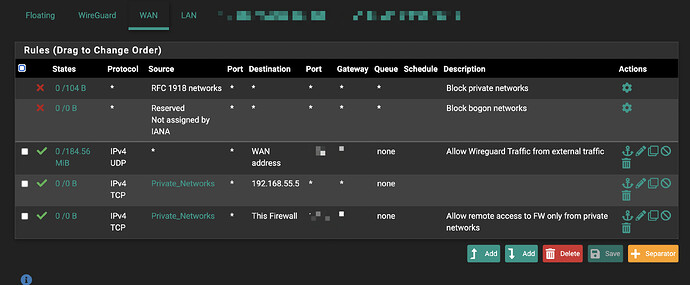 Any ideas?
FYI, it seems to happen right after I point the the .*.com to the WAN IP in Digital Ocean as stated in the video tutorial
Thanks !