Hi,
I am trying to make a direct connection between Freenas and Xen server. I have Chelsio N320E dual nics in each machine. Configs are as follows:
Freenas:
192.168.10.10
255.255.255.0
mtu 9000
Xen Server
192.168.10.15
255.255.255.0
mtu 9000
I am not getting any connectivity, please see the picture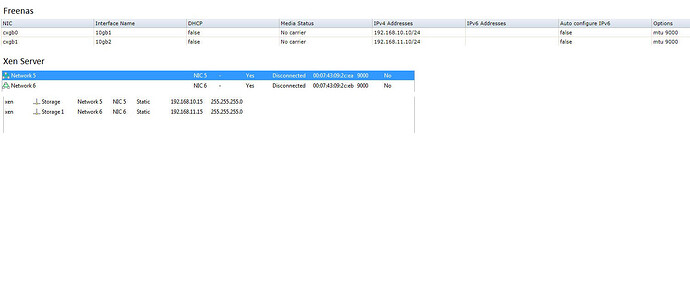 I have 4 DAC and i have tried different cable same result. Can someone let me know what I am doing wrong?
Thanks