During the process of remodeling my home, and later the wiring of my mother-in-law's home i decided I should turn this into a business i.e. Networking, Home theater, Security. So far I've gone to my SBA and DCRA (permits for Washington, DC) and I believe I have gotten all the information I need to be legal and compliant.
My issue is that I am trying to figure out pricing. I've figured out the time and cost of materials (pulled data from the past two remodeling projects). I understand that customer's tastes and budget will vary especially in different locations around the city. I planned to focus on residential and small businesses. For example, in my basement, (not quite a man-cave) I installed these two wallplates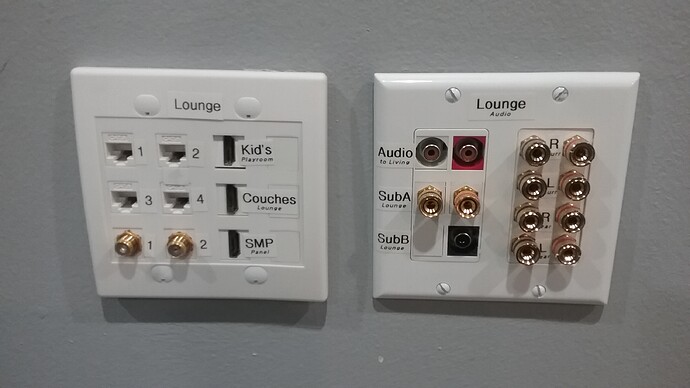 and was wondering how this pricing per drop would actually be priced out. I wired for redundancy and high use of wired components and less use of wifi.

If a client asks for this, would I charge for 16 drops? or have some standard "home theater wiring package" and add in the extra drops at a reduced rate? or even have different packages in between. I also know that depending on the actual structure of the home/business it may be more difficult depending on the building materials. Before I start "canvasing" I want to have this pricing structure ready to go.