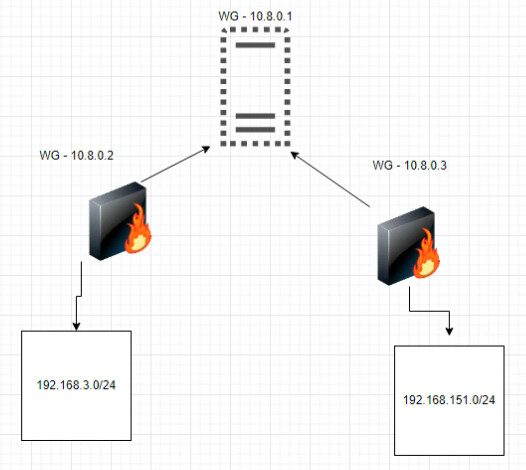 I have wireguard between two firewalls and a VPS. I'm trying to route traffic from site a to site b through the tunnel/VPS.
I think I need the following routes
192.168.151.0/24 route through 10.8.0.2
192.168.3.0/24 route through 10.8.0.3
and then on the VPS route the respective traffic to the IP of the FW native to the location?
I've not been able to get a tunnel created between site A and site B so I was hoping to use the VPS as a proxy of sorts.