I recently decided I want more control over my home network, so I bought a Protecli for pfSense, a Unifi Switch 8 & Unifi AP-AC-LR. My current dilemma is that I am having issues with my android phone and Shield TV while connected to Mullvad VPN via pfSense, and I'm not sure if I'm missing a firewall rule or maybe a DNS setting. When I connect my Win10 laptop to the Polska SSID, it resolves fine. I have a mullvad openVPN client set up using their guide.
Network Map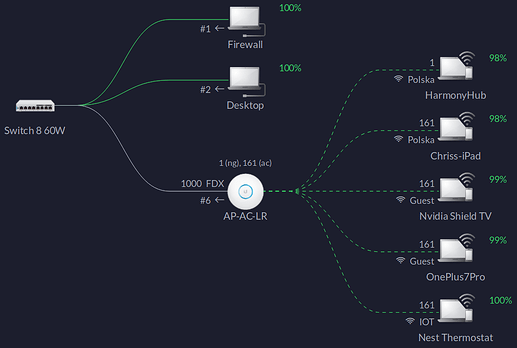 My phone and shield TV cannot seem to get a connection on the Polska SSID, which I'm pretty positive is tied to DNS. I say this because when I enable the WAN interface under outgoing interfaces, the issues go away. But when I do that, the devices reach for DNS that isn't Mullvad, which I don't want. Where can I look to figure out what's going on? I've enabled logs on my LAN interface, but am not seeing any denies that correspond. This does not happen if I connect those devices to my Guest network.
I'm pretty new to networking, so forgive me if I'm obtuse.