Hello, I am new to pfsence. After installed the pfsence was running fine. the I am seeing huge bottleneck on over my ISP ont speeds. Which is around 300up/down. And i get via pfsence is not more than 5% of that speed. One workarround was that if reboot the router then ot used run at full speeds upto 1 and a half days. Please Help me. If you need any logs and data let me know.
This the pfsence box.
G2010
1 realtek nic as wan
1 intel nic as lan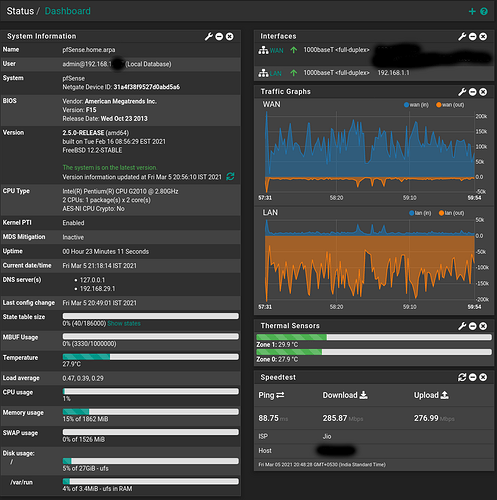 Thank you for reading this.