I recently build a new firewall after getting new hardware and upon setting it up I am running into an issue where devices on a few networks can't resolve.
I am running pfSense 2.4.5-1 and have been trying to sort this out but have become stuck. I am sure it is an easy fix but I wanted to make sure I set it up correctly.
Network Wireless Firewall Rules;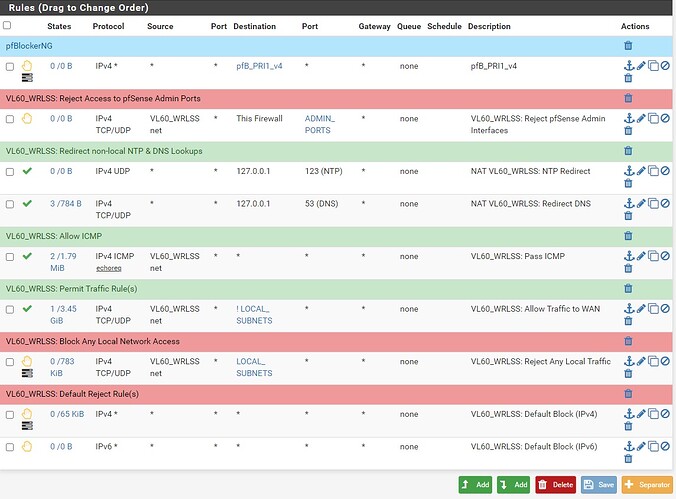 NAT Wireless DNS Rule;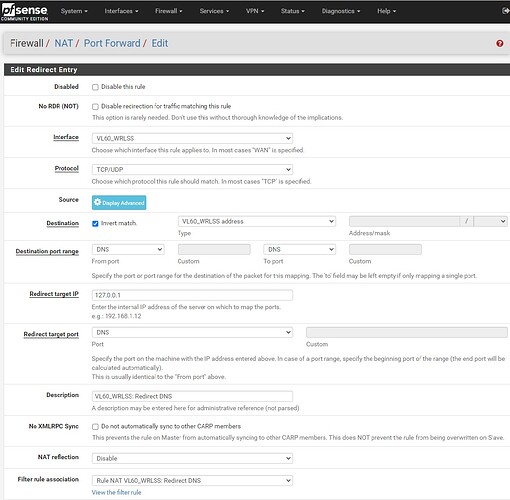 From any devices on this network, I can ping anything local and external by IP but when I try to ping by hostname it doesn't resolve. I have confirmed that DNS Resolver has this network selected for inbound requests. If I change '127.0.0.1' to '192.168.60.1' it seems to have resolved the issue but i followed this from pfsense documentation and wanted to make sure it isn't anything else I am missing and should be '127.0.0.1'.