In a few of lawrence's videos he has a pfsense router setup inside his private network for testing.
I am setting up some kit in a similar way but am unable to get traffic to flow between my home pfsense router and my lab pfsense router.
Here's a little diagram of how things are set up.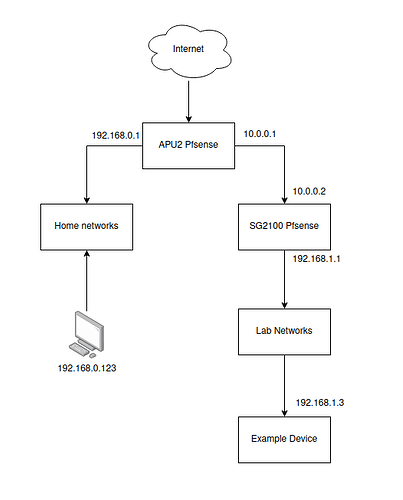 How would I go about putting my lab on the internet and allowing traffic from Home network into lab networks?
I've tried making a static route but it doesn't seem to work
Thanks in advance
edit (apologies about the duplicate. I thought this might not be the best place to ask, then changed my mind, not trying to spam)