Ive been looking for a way to solve this issue for the last week, but i couldnt find a way .
Last monday night i performed a truenas core upgrade from 13.0 to 13.0U1.1 and the server didnt came back online after reboot.
I reboot it locally, it reached the menu options with local ip displayed correctly but no access to webUI or Shares.
I tried to boot with a previous version, i think i used 12.0U8. The server hanged during boot.
I restarted and tried to boot with 13.0.U1.1 again, but did not reach the menu, with this error displayed: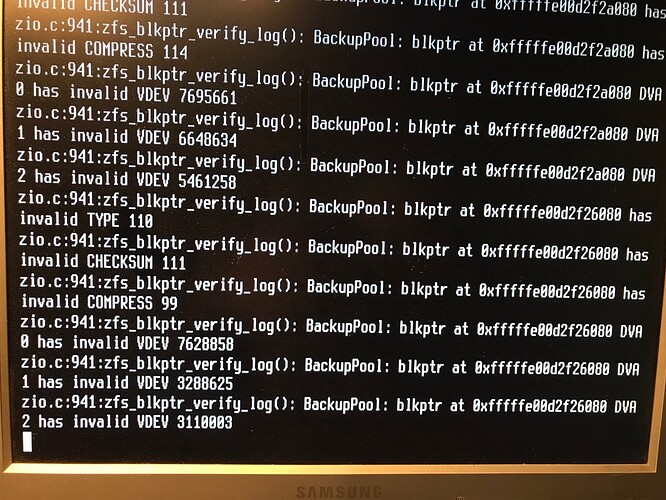 Now, every time i boot, i get this error, using 13.0U1.1 - 13.0 - 12.0U8
What i tried to fix it:
I used a fresh Core install in a new boot HDD, and i tried to import the Pool. It hangs during "importing pool" (48hs later, no change). After restart, same INVALID VDEV error
I used a new computer, with new cables and tried to import the Pool, same result, Hangs and VDEV error
I dont know that else i could try. All similar errors i could find were related to failed drives and its replacement.
Thanks in advance, Nicolas