I have been playing around with the cloud sync tasks and getting some data offsite and I am running into a snag. At first when I setup the task everything seemed to run fine until the end of the task and it failed "rclone failed with exit code 1"
After this I deleted everything and started from scratch including a new dataset. Everything seemed promising up to the point I checked my OneDrive and there was no data at all despite the task reporting that it ran correctly; in fact the task actually was uploading somewhere.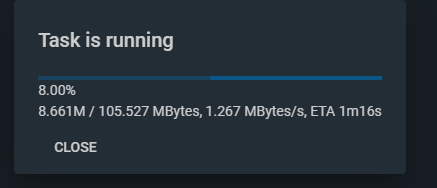 I am really perplexed at this point what could be wrong? I called Microsoft and they claim that the OneDrive account is fine, and when I upload files to this account in any other way, everything is showing up fine. Authenticating to the account is not a problem everything checks out on that end as well.
I tried this numerous times with different setting and files etc. The cloud sync task at this point is a simple as it can get with no extra settings or encryption and no matter what I do I get the same outcome. Any direction in getting this figured out is always appreciated.