Hi, I am new to TrueNAS and looked around but can't seem to find the answer to this one. I've also watched your video on TrueNAS 12 ACLs which was good.
I have a Dataset in a pool named Videos. I have two groups, Editors and Viewers. james is a member of Editors and jake is a member of Viewers.
I have for permissions on the dataset: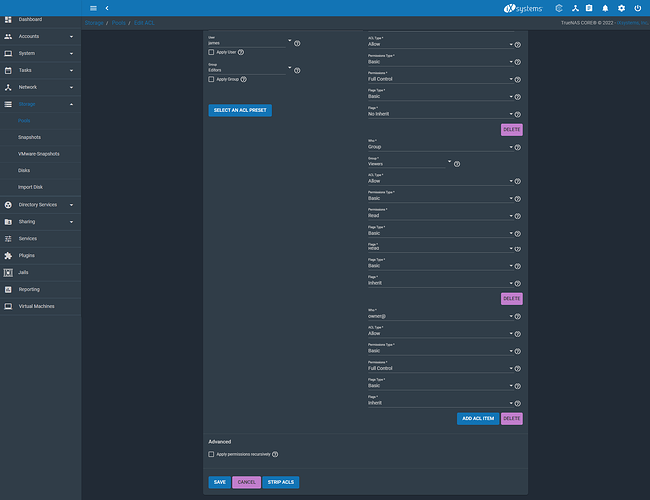 james can open and add/edit/delete anything in the Videos share via Windows after entering in the credentials. jake, can see the share videos from \\truenas, but get's permission denied when attempting to open Videos.